All Products
>
Balloons
>Advertising Balloons
---
Globe Printed Latex Balloons (BL-10)
These globe patterned balloons are printed on all sides with a map of the world. With this creative backdrop for a custom imprint, will certainly draw attention and help your message to stand out.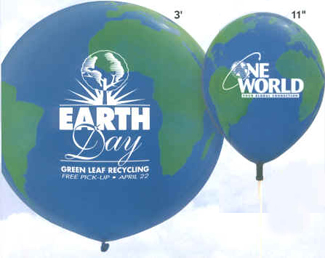 Material: Latex
Size: 11", 36"
Product colors: Blue-Green Globe Pattern as shown

Replica Handbags https://www.replicabagmall.com
NOTE: These balloons are limited to a ONE COLOR PRINT ONLY. Second side printing (of one color) is available on the 36" balloon ONLY.
Absolute Minimum quantity is 25
25
50
100
250
500
1,000

11RZS/BL-10




11" Globe

N/A
N/A
N/A
$0.83


/Piece

0.53


/Piece

0.42


/Piece

Addl. Imprint




11" Globe

N/A
N/A
N/A
N/A
N/A
N/A

36RZS/BL-10




36" Globe

$7.98


/Piece

7.39


/Piece

6.89


/Piece

6.09


/Piece

5.39


/Piece

4.84


/Piece

Addl. Imprint

36" Globe

$0.70


/piece

0.70


/piece

0.70


/piece

0.70


/piece

0.70


/piece

0.70


/piece

Balloon decoration:
1) 11" Balloon - 4.75" Diameter
2) 36" Balloon - 12"H x 15"W
---
Average Customer Review:

Write A Review
4-2009 promotional items: 78/200
1@100ct G/0.08 3/0.12 2/0.18 1/0.40 -/-/- 67220KS
1@10ct G/0.79 3/1.22 2/1.77 1/4.02 -/-/- 67220KS