All Products
>
Hats
> Personalized Caps
---
Frayed bill cap (CA-6)
This custom low profile cap is made of chino cotton twill. It has been laundered and has a frayed bill giving it a worn look. This trendy six panel hat has plenty of space to embroider a logo on. Plus you can print on the exposed part of the bill. This cap also has six sewn eyelets and a antique brass buckle closure. This un-constructed hat has a pre-curved bill that makes for a comfortable fit. This item is made in the USA.

Note: Production time is 3 weeks
Imprint Dimensions on the bill are 2" W x 0.5" H
Because printing is done before the hat is made and fraying is done after the hat is made there is a possibility that the full logo will not show.
No allowances or returns allowed for this.
Minimum quantity for printed bill is 144.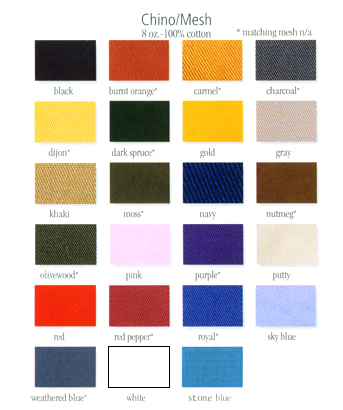 Material: 100% cotton
Hat colors: Black, Burnt Orange, Carmel, Charcoal, Dark Spruce, Dijon Gold, Grey, Khaki, Moss, Navy, Nutmeg, Olive Wood, Pink, Purple, Putty, Red, Red Pepper, Royal, Sky Blue, Weathered Blue, White, Stone Blue


Absolute Minimum quantity is 48
48
96
144
288
576

CA-6

$21.54
/piece
21.26
/piece
20.98
/piece
20.70
/piece
20.48
/piece
Special Sale
Blank Hats
$9.98
/piece
9.98
/piece
9.98
/piece
9.98
/piece
9.98
/piece
Special Sale
Embroidered Hats
$14.29
/piece
13.71
/piece
13.28
/piece
12.95
/piece
12.68
/piece
Additional for
Printed Bill
-
-
$0.74
/piece
0.74
/piece
0.74
/piece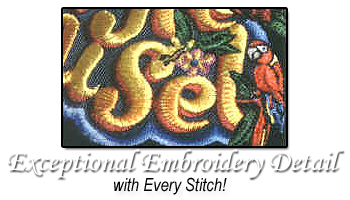 ---
Average Customer Review:

Write A Review
9-2010 promotional items: [6/76] 66/955 (M98CN-Fray)
8@24ct G/0.31 3/0.92 2/1.44 1/2.97 -/-/- 51041IA