All Products
>
Women's Polo Shirts
> corporate polos
---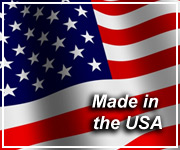 USA polo shirts with Johnny collar in 22 colors (WPS-9)
Click Here for Matching men's Polo
These USA corporate polos are constructed from 5.85 oz pique knit fabric, in a 50% blend of cotton and 50% polyester. The shirts are wrinkle resistant, anti-pilling, lint resistant, stain resistant and fade resistant. These polo shirts have three button placket with optional pocket and a variety of colors to choose your corporate shirt color.
LEAD TIME FOR BLANK OR EMBROIDERED SHIRTS IS 2 WEEKS

Material: 5.85 oz 50/50 poly-cotton pique
Sizes: XS, S, M, L, XL, 2XL, 3XL, 4XL, 5XL, 6XL
Product colors: Blue Heather 1, Charcoal 2, Yellow 3, Navy 4, Jade 5, Light Blue 6, Black 7, Green Heather 8, Khaki 9, Royal 10, Rustic Red 11, Gold 12, Gray Heather 13, Turquoise 15, Plum 16, Red 17, Maroon 18, White 19, Forest 20.

Minimum Quantity is 24 per color Scheme
24
48
96
144
288
WPS-9
$21.08
/piece
17.90
/piece
17.72
/piece
17.54
/piece
17.36
/piece
Special Sale For
Blank Shirts
$19.56
/piece
16.70
/piece
16.70
/piece
16.70
/piece
16.70
/piece
Special Sale for
Shirts with Embroidery
$25.08
/piece
22.06
/piece
21.88
/piece
21.70
/piece
21.42
/piece
Add a Pocket
$2.50
/piece
2.50
/piece
2.50
/piece
2.50
/piece
2.50
/piece

Click Here for
Matching men's Polo
---
Average Customer Review:

Write A Review
10-2014 promotional items: [5/69-8/54] 77/963 (8700)